In a set
Free return
Buy a product and check it in your own time, at home.
You can return the product without providing a reason within 30 days.
Show details
30 days for

a return
Your satisfaction is very important to us, therefore you can make a return without providing a reason within 30 days.
No stress

and worry
We care about your comfort, that's why our shop offers returns on favorable terms.
Free return
We will cover return delivery costs.
Opis produktu
Pilot copies 99% of known pilot types on the market
Four channel pilot working on 280-868MHz frequencies. The pilot is a duplicator and is perfect for copying an existing pilot.
Universal remote control duplicator lets you copy pilots with constant, variable and dynamic codes. It supports a wide range of frequencies, which makes it the most universal pilot available on the market, able to copy up to 300 different pilot types, which is 99% pilots available on the market.
Included is a pendant, which lets you pin the pilot to your keys, for example.

Pilot has four channels that allow you to duplicate five codes (you can configure two buttons at the same time that will work as a fifth channel).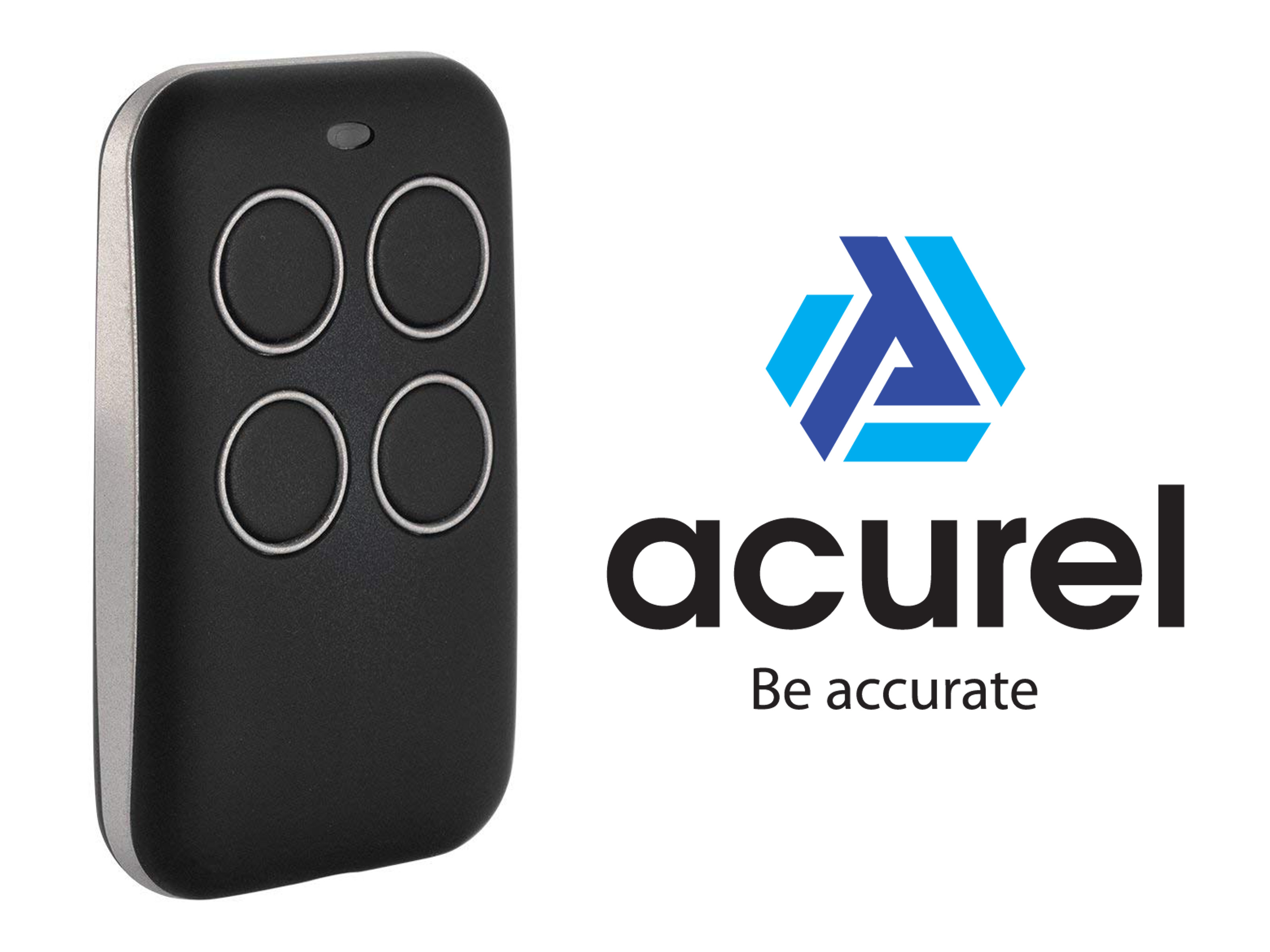 Ability to copy multiple devices on one pilot
You no longer need to wonder if the pilot you bought will support your device. You have got two, three different pilots working on different frequencies, with different codes? You can duplicate them all in one pilot, by configuring buttons for each pilot.
Pilot supports variable code
It means that gate drivers with codes both constant and variable will be supported by the pilot.
Wide frequency area - 280-868MHz
Working on many frequencies works based on automatic scanning of the original pilot and setting up its frequency.
The pilot is so universal, it is compatible with over 300 pilot types, for example:
ADYX

PRIMATIC

BALLAN

BENINCA

BFT

CARDIN

DITEC

FAAC

FADINI

GENIUS

GIBIDI

MOOVO

MHOUSE

NEO

Nice-Flo

Nice Smilo

0&O

PRASTEL

PUJOL

SEAV

SOMFY

SOMMER

TAU

TELCOMA.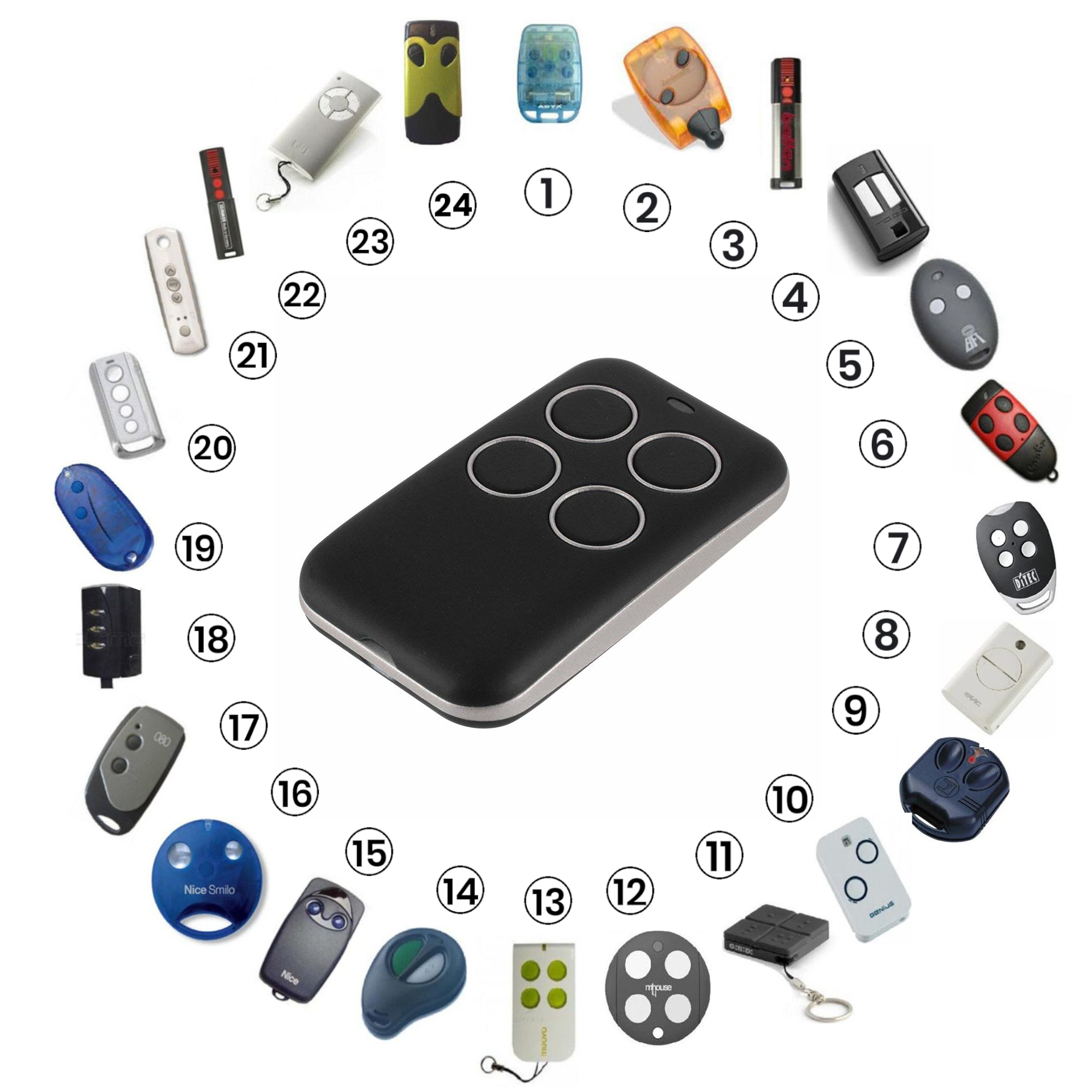 Pilot application
Remote control duplicators are ideal solution for those who own an original pilot and want to create other, reserve duplicates or give them to other people. Remote copies signals of devices like:
Garage doors

Gates

Fences

Smart Home devices (switches)

Home security

Industrial products

Home use products
One remote - many possibilities
Pilot is capable of duplicating signal of not only gates, but also other home devices like automatic blinds or remote light switches.
Main features
Duplication of remotes with

 

constant, variable and dynamic codes
High compatibility with remotes from other manufacturers - over 300 different remote types
High working frequency:

 

280-868MHz
Automatic scan of the original remote and setup for detected frequency
Four channels

 

to copy five

 codes

 (

you can configure two buttons at the same time that will work as a fifth channel

)
Ability to program

 

each button for a different remote
High working range

 

- 100-150m, depending on things on the way

Solid casing and aesthetic look

Casing is made of water-proof material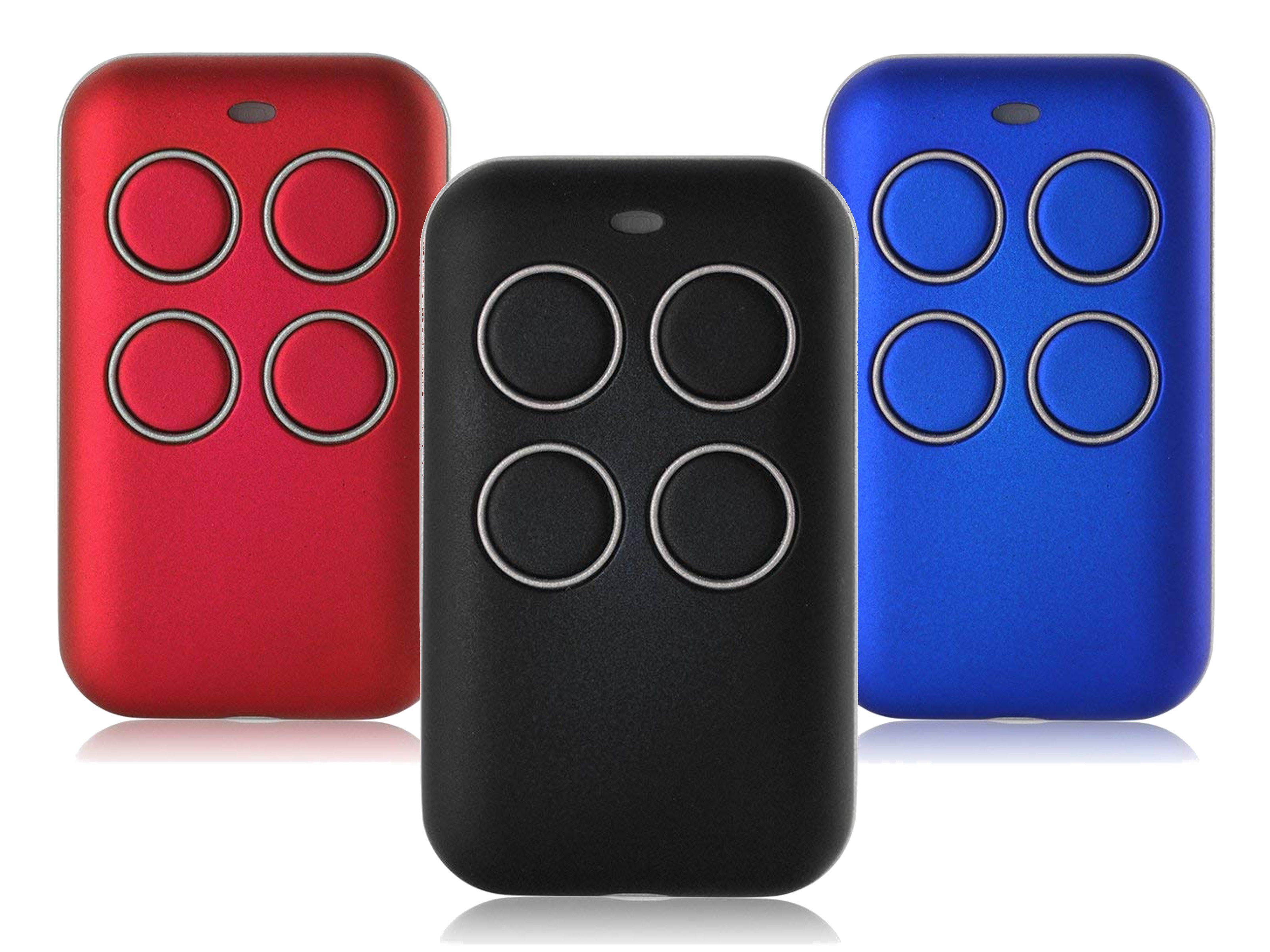 Technical specification
State: new
Working frequencies: 280-868MHz
Transmission speed: 50-60KHZ
Dimensions: 6,5cm x 3,8cm x 1,3cm
Weight: 29g
Material: chrome, ABS
Power: battery 27A 12V (included)
Range: up to 150m (depending on obstacles)
Battery: 27A
Working voltage: DC12V
Current at rest: under 2uA
Certificates: CE (R&TTE), ROHS

Gate manufacturers which KR37 supports:
ACM: TX2, TX2 COLOR, TX4
ADYX:

 

TE4433H BLUE, 433-HG BRAVO
AERF:

 

COMPACT, HY-DOM, MERCURI B, MERCURI C, SABUTON, MARS, SATURN, ST3/N, TERRA, TMP-1, TMP-2, UNITECH
ALLMATIC:

 

BROWN, BROWN RED, BRO.OVER, PASS, MINIPASS, TECH3
APERIO:

 

GO, GO PRO, GO MINI
APERTO (Sommer):

 

4020-TX03-434, TX02-434-2, TX02-868-2
APRIMATIC:

 

TR, TM4, TXM
ATA:

 

PTX4 BLU, PTX4 PINK
AVIDSEN:

 

104251, 104250, 104250 OLD, 104250 RED, 104257, 104350, 654250
BALLAN:

 

FM400, FM400E
BENINCA:

 

TO.GO.WV, TWV, ROLLKEY, APPLE, LOT WCV, CUPIDO, TO.GO.QV,
BENINCA:

 

IO
BFT:

 

MITTO, MITTO M, MITTO RCB, MITTO A, TRC, GHIBLI, MURALE, KLEIO
CARDIN:

 

TRQ S449, XRADO TRQ S449 GREEN (PRECODE),TXQ S449, TXQ S449 GREEN, TRQ S486, TXQ S486, S437 TX,
CASALI:

 

JA33 AMIGO, GENIUS/CASALI A252RC
CAME:

 

T432, T434, TOP432, TOP432A, TOP434A, TOP432, TOP432NA, TOP434NA, TOP432M, TOP434M, TAM432SA, TOP432SA, TOP432NA, TWIN2, TWIN4, TOP432S
CHAMBERLAIN / LIFT MASTER MOTOR LIFT:

 

953ESTD, 371 LM, 971LM, 84330E, 94334CE,94333E/94334E/94335E, 9747E,1A5639-7, 1A5477, 1A6487, 132B2372,94330EML/9333EML/ 94335EML,84330EML/84333EML/84335EML,8747EML
CLEMSA:

 

MUTANCODE, T, T-8, E-CODE N, MASTERCODE MV
DASPI:

 

ZERO RC
DEA SYSTEM:

 

PUNTO 278, GOLDR, GENIE R 273, GENIE R-GT2N, MIO TR, GT2M, TRN
DITEC:

 

BIXLP, GOL4, BIXLG
DOORHAN:

 

TRANSMITTER 4
DOORMATIC:

 

MILENY, MILENY-EVO
ECOSTAR:

 

RSC, RSE, RSZERREKAIRIS, ROLLER 2, ROLLER 433, ROLLER 868, SOL433, SOL868, VEGA 433, VEGA 868
ERREKA:

 

IRIS, ROLLER 2, ROLLER 433, ROLLER 868, SOL433, SOL868, VEGA 433, VEGA 868
FAAC:

 

TML 433SLH, DL 868 SLH,XT 868 SLH, XT 433 SLH, T 868 SLH, T 433 SLH, XT 868 SLH BLACK, XT 433 SLH BLACK,XT 433 RC, TE433HG, XT4 433 RCBE
FADINI:

 

JUBI-SMALL, JUBI 433
GENIE:

 

GITR-3, GIT, GICT390, GIFT390-1, G3T-BX, G1T-BX, GM3T, GICTD, GIFTD
GENIUS:

 

AMIGOLD, AMIGO, KILO, BRAVO, ECHO
GIBIDI / JCM:

 

Au1600, AU1600 WOOD, AU1680, AU1680 WOOD, DOMINO
JCM:

 

GO, GO PORTIS, GO NORTON, NEO, TWIN
KBLUE:

 

ETH-TEL01
KEY:

 

900TXB-42R, TXB 44R, SUB 44R
KING GATES:

 

CLIPPER, STYLO
KLING:

 

KUA, KUA E, KUA S
LABEL:

 

SPYCO
LIFE:

 

FIDO
LINEAR:

 

MCT-11, ACT-21, ACT-22, STING RAY ACT-31, STING RAY ACT- MERLIN 2.0E945M, E943M, E940M
MERLIN / PROLIFT:

 

C945, C940, C943, M842, M844
MHOUSE:

 

TX3, TX4, GTX4
MOOVO:

 

MT4G
NICE:

 

SMILO, FLOR-S, VERY-VR, FLOR-S ERA
NICE:

 

ONE (ON), ON ERA, INTI, ERGO, PLANO, ONE (ON FM)
NORTON:

 

NEO, TXCD, GO NORTON, GO MINI NORTON
NOVOFERM:

 

MCHS, MICRO-NOVOTRON 502, MINI-NOVOTRON 504, MICRO-NOVOTRON 502,MICRO-NOVOTRON 504, MICRO-NOVOTRON 31, MICRO-NOVOTRON 51,MINI-NOVOTRON 30, MINI-NOVOTRON 50, MNHS,
O&O:

 

TX, T_COM R4-2, T_COM R8-2, TWIN, TX (NEO)
PECCININ:

 

TX MENBRANA
PRASTEL:

 

MTE, MPSTLE, MPSTP2E, TCE,BFOR,TRQ-P, SLIM-E
RIB:

 

LITHIO
ROPER:

 

NEO, GO ROPER, GO MINI ROPER
SABUTOM:

 

BROOVER, BROSTAR
SEA:

 

HEAD, SMART DUAL ROLL, SMART-3 ROLLING CODE, COCCINELLA
SEAV:

 

BE HAPPY RS
SECULUX:

 

NEO
SILVELOX:

 

Mhz 2007, QUARZ SAW
SIMINOR:

 

CVXNL, MITTO, SIM433
SOMFY:

 

K-EASY, K-EASY NEW, K-EASY OLD, MITTO, KEY GO RTS, TELIS RTS, KEYTIS RTS, KEYTIS RTS NS, ALARMA
SOMMER:

 

4010, 4011, 4014 TX03-434-2, 4013 TX03-434-4, 4020 TX03-868-4, 4026 TX03-868-2, 4022 TX02-434-2, 4025 TX02-868-2, 4031 TX08-868-4
STAGNOLI:

 

KALLISTO, VENUS AV223
TAU:

 

250K-SLIMRP, 250K-SLIMR,250T-4RP
TELCOMA:

 

FM400E, FM400
TOR LIFT:

 

TORMIT4
V2:

 

TSC, TXC, TRC, HANDY, PHOENIX, PHOX 433
VDS:

 

ECO-R, TRQ P
Included
remote control duplicator

battery CR2032 3V Panasonic and

 

VARTA

 

gratis

pendant

box

user manual in English